Marion Caroline Dougherty (February 9, 1923 – December 4, 2011), the renowned casting director, gave actors including Dustin Hoffman, James Dean, Warren Beatty, and Glenn Close their first shots in front of the camera. With her outstanding aptitude to recognize great headliners, Dougherty defied the system of the stock-casting by selecting actors with a nuanced sense of character and individuality.
BREAKING CONVENTIONS
Dougherty's approach to casting was not in line with Hollywood's conventions at the time – she was a "pioneer", claimed Juliet Taylor. She guided her clients towards the right actor for the job, rather than settling with the film studios' referrals back to their rota of actors who were assigned roles regardless of whether or not they were right for them.
"Before Marion, casting directors were more like organizers, secretaries who put together cattle calls. Marion turned it into a very selective process. She would say to directors, 'I will bring in three or four actors, they all will be very different, but they all could play the role.' She made a real contribution, and directors loved it." – Juliet Taylor.
RECOGNITION
Her style of casting was something people quickly began to appreciate; not just by those actors who were finally being recognized for their talent, but also by directors and producers whose work was finally reaching higher levels of artistic excellence. As the industry began to realise that Dougherty's style was a necessary component, more openings were created for talented actors who, in that day, would have been somewhat dubious choices.
"She had an eye for seeing talent before it fully blossomed." – Susan King.
'CASTING BY'
The documentary 'Casting By' (2007), directed by Tom Donahue, focuses on the lives of Dougherty and another casting pioneer, Lynn Stalmaster. In the 12 hours of interviews he did with Dougherty, Donahue captures her unique and vibrant personality. We are shown a variety of amusing (and often rather moving) interviews with a variety of stars including Al Pacino and Dustin Hoffman, who seem to describe this unanimous effect Dougherty had on their lives – opening doors to the industry that would otherwise have been left unopened.
RIGHT PLACE RIGHT TIME
Dougherty was in New York at the time when small theatre was at its peak, and she was able to bring casting into a new perspective.
"She had complete power to find somebody off-Broadway, bring them in and put them on TV. Nobody said yes or no to her choices. Television was so new and fast, I don't know if anybody had the skill sets to really supervise her." – Tom Donahue.

The DOUGHERTY METHOD
So what is so special about Dougherty's method? Casting for a variety was more important to Dougherty than casting for one specific style. Furthermore, prior to Dougherty's 'movement', chemistry between actors was something that hadn't necessarily been seen as important for production success. Dougherty's familiarity for, and awareness of, her actors was something which really set her apart – she really knew them.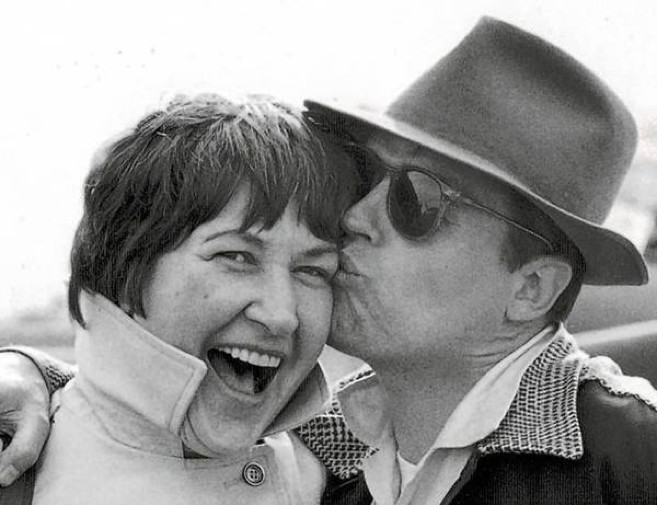 Top Tips
Though it may difficult to reproduce Dougherty's trademark casting method, Stephanie Ciccarelli (Co-founder and Chief Bran Officer of Voices.com) recently created a list of top tips to consider when casting for a project:
Clearly understand the director or producer's vision
Have a thorough grasp of the roles you're casting for
Keep your ear to the ground for new talent
See what others don't see
Be confident in your choices, especially when giving someone their first real job
Maintain high standards for casting, no matter how small the role
Look for chemistry between actors
Truly enjoy the people you're working with (you need to love actors!)